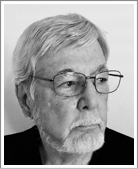 Richard Hill graduated from North Carolina State University in 1963 with a degree in Mechanical Engineering and a Regular commission in the US Army. His military service included command of three Engineer companies, one in Germany and two in Vietnam. 
Upon his return from Vietnam he earned a Masters Degree in Computer Science and Operations Research, which he put to good use in his second year in Vietnam at MACV Headquarters in Saigon as an Operations Research Specialist. There he wrote computer programs for the Secretary of Defense and the President. He later served with the Computer Systems Command in Texas and in Virginia.
Upon leaving the Army, he designed and programmed computer software systems in his own business for more than forty years. During that time he lived and programmed aboard a couple of different sailboats for ten years, and then became an avid RV'er. He has four grown children. He and his lovely wife Heidi (and cat Charlie) now reside in Alachua, Florida.